Personalized Last Name Door Hanger Metal Steel Monogram Door Hanger Home Accent Wall Decoration - Perfect Gift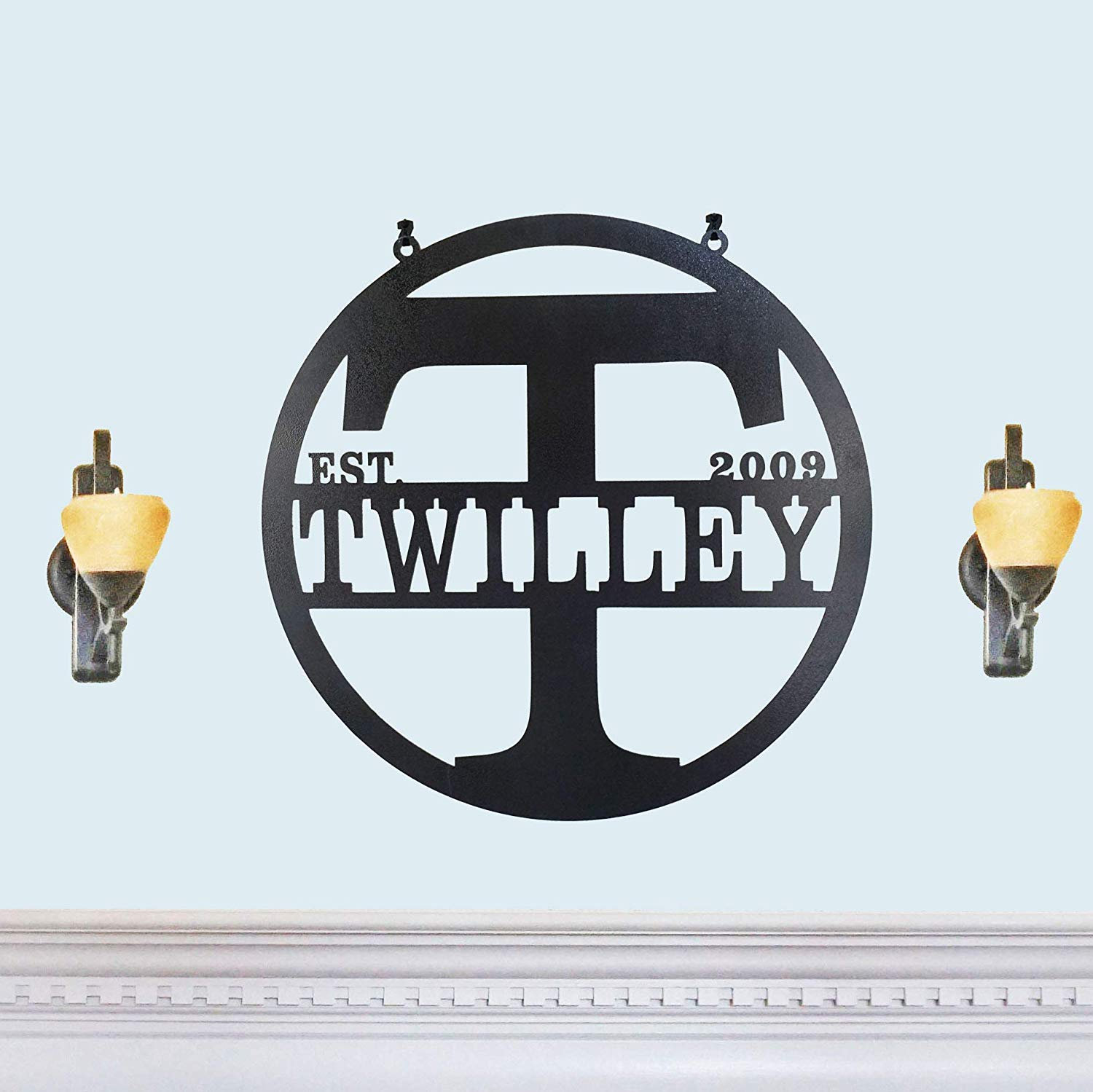 Personalized Last Name Door Hanger Metal Steel Monogram Door Hanger Home Accent Wall Decoration - Perfect Gift
QUALITY MATERIALS: Our metal signs are made from 16 Gauge, 1/16-inch-thick, laser cut steel plates. The finished product is several times sturdier than comparable items built from less expensive Aluminum Composite Material (ACM) or thinner 16-20 gauge steels and feels a lot more substantial. This sign is of the highest quality and will not flex in the wind nor break like products made of cheaper materials. It is practically indestructible and covered by a lifetime warranty.

FULLY CUSTOMIZED: Each sign is customized to our customer's exact specifications and fabricated by hand in the USA in our North Dakota based design studio.

GENEROUSLY SIZED: Built in a variety of sizes ranging from 12 to 24 inches, this metal sign strikes the perfect compromise between size and style. It perfectly accents the surrounding decor without having an overpowering effect.

BUILT TO LAST: Coated in one of three available vibrant colors, the metal sign offers both flexibility in matching the colors of a room as well as protection from the elements for outdoor displaying.

THE PERFECT GIFT: A unique and long-lasting way to celebrate a Wedding, Anniversary or Housewarming event. The uniqueness, style and durable nature of the product reflects the importance of the occasion and will last for a lifetime.